---

Medicare is a Federal Government Health Insurance Program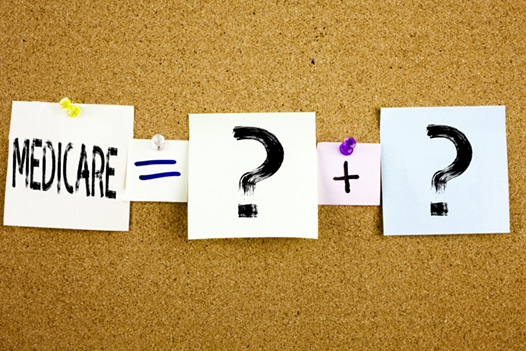 People age 65 or older, people under age 65 with certain disabilities, and people at any age with End-Stage Renal Disease (permanent kidney failure requiring dialysis or a kidney transplant) are eligible for coverage.
Coverage begins either the month the person turns age 65, the month after a beneficiary leaves an employer health plan, the month a person receives their 25th Social Security Disability payment, or the eligibility month after a person is diagnosed with End-Stage Renal Disease.
All beneficiaries must enroll in Medicare through Social Security Administration to receive their Medicare eligibility. A card with their random Medicare Health number will be sent to them indicating the effective dates of their eligibility.
U.S. Citizens and Legal residents must live in the US for at least 5 years in a row including the 5 years just before applying for Medicare to enroll.
Medicare health plans do not work outside the United States.
We are in the business of advising clients who want to develop and implement an intelligent, effective long-term investment strategy, customized for their personal goals and resources. Our professional perspective is that we work hard to cultivate and preserve the trust and confidence of our clients. Our solutions reflect a thoughtful response to the key issues affecting the management of our clients' financial affairs.
Medicare Has Two Coverage Parts – Part A & Part B
Part A
Most people become "eligible" for Part A by virtue of having worked and paid Medicare/Social Security taxes for a period of 40 quarters (ten years). There is no additional monthly cost for Part A. Part A covers:
Semiprivate room, meals, general nursing, and other hospital services and supplies. This includes inpatient care you get in critical access hospitals and mental health care. This doesn't include private duty nursing, or a television or telephone in your room. It also doesn't include a private room, unless medically necessary. Inpatient mental health care in a psychiatric facility is limited to 190 days in a lifetime costs.
Skilled Nursing Facility Care Semiprivate room, meals, skilled nursing and rehabilitative services, and other services and supplies (after a related 3-day inpatient hospital stay).
Home Health Care Part-time or intermittent skilled nursing care and home health aide services, physical therapy, occupational therapy, speech-language therapy, medical social services, durable medical equipment (such as wheelchairs, hospital beds, oxygen, and walkers), medical supplies, and other services.
Hospice Care For people with a terminal illness, includes drugs for symptom control and pain relief, medical and support services from a Medicare-approved hospice, and other services not otherwise covered by Medicare. Hospice care is usually given in your home. However, Medicare covers some short-term hospital and inpatient respite care (care given to a hospice patient so that the usual caregiver can rest).
Blood Pints of blood you get at a hospital or skilled nursing facility during a covered stay.
Part B
You will be enrolled in Part B unless you opt out when you become eligible for Medicare. There is a monthly premium for this portion of coverage. Part B covers doctor visits and all outpatient care.
Medical and Other Services Doctors' services (not routine physical exams), outpatient medical and surgical services and supplies, diagnostic tests, ambulatory surgery center facility fees for approved procedures, and durable medical equipment (such as wheelchairs, hospital beds, oxygen, and walkers). Also covers second surgical opinions, outpatient mental health care, and outpatient occupational and physical therapy including speech-language therapy. (These services are also covered for long-term nursing home residents).
Clinical Laboratory Services Blood tests, urinalysis, some screening tests, and more.
Most people pay for Part B as an automatic deduction if they are receiving Social Security benefits. Those not receiving Social Security benefits make quarterly payments the first month of each quarter. Each year Part B costs are reviewed by Medicare. Unless there is a cost of living adjustment in Social Security, Part B costs cannot rise. Costs are based on income and those with higher incomes pay more than the Standard deduction level. Standard deduction varies for individuals who file taxes separately and for married couples who file jointly. Each year Medicare publishes the income/cost levels for that year.
You Have Two Choices for Medicare Health Coverage – Option 1 and Option 2.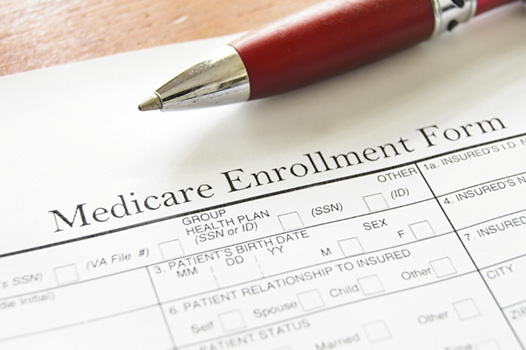 OPTION 1 – ORIGINAL MEDICARE, A MEDIGAP SUPPLEMENT PLAN AND A PART D PLAN
OPTION 1 – ORIGINAL MEDICARE, A MEDIGAP SUPPLEMENT PLAN AND A PART D PLAN
Original Medicare will cover 80% of your medical costs for everything that is covered by Medicare. Medicare does not cover everything. It is important to know this before your have any medical procedure done. Ask your physician if the procedure they recommend is covered by Medicare. You are responsible for the 20% Original Medicare does not cover.
MEDIGAP SUPPLEMENT PLANS
Most people choose a Medigap supplement plan which will cover the 20% you owe and any deductibles Original Medicare does not cover. These plans are offered by insurance companies. There are a number of plans to choose from designated by letters such as Plan A, B, C, F etc. Each plan has different benefits. However plans are standardized no matter which company offers them. A Plan F is always a Plan F in benefits. Some companies offer additional benefits not offered by Medicare. Unless you are in a guarantee issue period, you must answer medical questions to qualify for Medigap supplement plans.
Part D – Prescription Drug Coverage
Medicare Prescription Drug Plans are offered by insurance companies and other private companies approved by Medicare. Only people enrolled in Original Medicare, Private Fee for Service Plans or special circumstances such as an employer plan may enroll in a Part D plan.
Part D plans are for one calendar year only. Every Annual Enrollment Period (AEP) beneficiaries need to re-evaluate their coverage in light of the plans offered for the following year and changes to their current plan. Prior to AEP, an Annual Notice of Change booklet is sent to beneficiares outlining the changes to their plan for the following year.
Every Part D plan has a formulary which is the list of medications covered by that plan. Medicare requires companies offer two drugs per drug category, a brand name and a generic. Most companies offer many more in each category. Each company chooses which medications they wish to cover and Medicare must approve their plan yearly. It is important to make sure your medications are covered by any plan in which you are considering to enroll.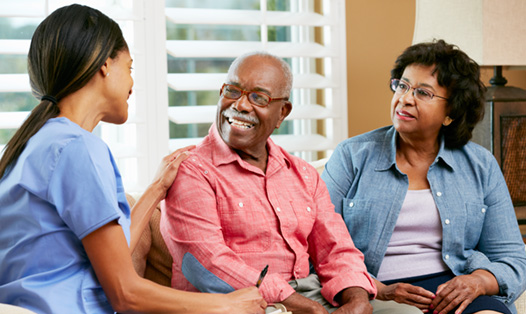 OPTION 2 – MEDICARE ADVANTAGE PLANS
Today's Medicare Advantage Plans (Part C) are about choices. Your health plan choices are:
Medicare Managed Care Plans
Medicare Private Fee-for-Service Plans
Medicare Preferred Provider Organization Plans
The Medicare health plan that you choose affects many things such as: copay costs, prescription drug coverage, choice of providers for primary care doctors, specialists, hospitals, rehab services, labs, outpatient care and other benefits, convenience, and quality of service.
The Medicare health plan that you choose affects many things such as: copay costs, prescription drug coverage, choice of providers for primary care doctors, specialists, hospitals, rehab services, labs, outpatient care and other benefits, convenience, and quality of service.
Medicare Advantage Plans have a contract with Medicare but are offered and managed by private insurance companies. They are part of the Medicare Program and called "Part C." When you join a Medicare Advantage Plan, you are still in Medicare.
You must be enrolled in Part A and Part B to enroll in a Medicare Advantage Plans. Many plans include prescription drug coverage. Plan benefits are contracted for one calendar year between the company and Medicare. Every year during Annual Enrollment Period, beneficiaries have the option of choosing any Medicare Advantage plan offered in their service area. Service areas are the counties and zip codes covered by plans. Plans vary by county and zip code.
Enrolling in Medicare
INITIAL ELECTION PERIOD – IEP
When a person turns 65 , they enter their first period of eligibility with Medicare known as IEP – Initial Election Period. This period covers seven months. It begins three months before the month a person turns 65, includes their birth month, and extends another three months past their birth month.
As you near this time frame, you should call Social Security to begin the process of enrollment into Medicare. You will tell Medicare if you are still working or if you are retiring and wish to receive your benefits. Medicare will mail you a card. This card will have your name as it is listed at Social Security, a Medical ID number assigned randomly to you, and the dates your Part A and Part B become effective. Once you receive your card you may enroll in a plan.
During this Election Period, a person may make one choice of any plan in which they wish to enroll. Once a plan is chosen, the election period is over.
If your birthday is the first day of the month, you IEP begins and ends one month earlier.
People receiving Social Security Disability Benefits will become eligible for Medicare on the 25th month of disability. Medicare will mail your card to you.
Employer Coverage and Medicare For Beneficiaries Who Continue Working Beyond Age 65
INITIAL ELECTION PERIOD – IEP
If you continue to work past age 65, you will still have an Initial Election Period. You must make Medicare decisions even if you have medical insurance coverage through your employer or the employer of your spouse. It is important to know your options including enrollment options beyond your IEP, any penalties for late enrollment and how enrolling past age 65 may affect your choices.
Medicare may or may not work with your employer coverage. You may want to enroll in Part A even while you are still working as it will be free if you qualify. Your employer may require you to take full Medicare Benefits at age 65. The best advice is to check with your employers benefits administrator at least four months before you turn 65. Discuss the ramifications of any Medicare choices you wish to make on your current plan. Be proactive in making sure you know your IEP dates, and what choices are available to you.
If you choose to continue with your employer plan and enroll in Medicare at a later date, there may be Special Election Periods available to you. Always check with the Employer Benefits Coordinator or call Medicare to know your options before making any choices.
CHOOSING COVERAGE BASED ON YOUR INDIVIDUAL NEEDS
Choosing a medicare plan must be a well-thought out decision. As yourself the following questions to determine your needs before choosing a plan.
1) How often do I see physicians?
2) Do I have health problems that require special care?
3) What medications do I have and what will the cost be on each plan?
4) What am I willing and able to pay comfortably each month for healthcare?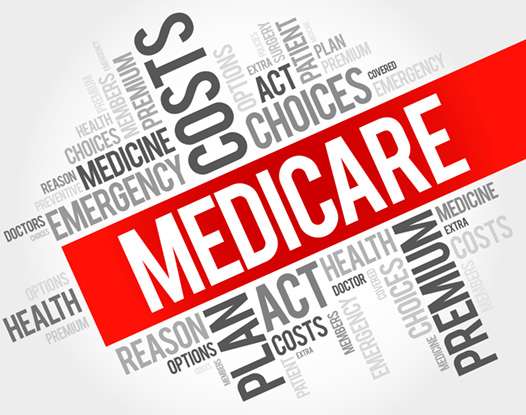 5) Am I willing to accept the risk of high out-of-pocket costs?
6) Will the plan cover my choice of providers?
7) Is it important to me/my lifestyle to have nationwide health coverage?
8) Do I live in different areas of the country at different times of the year?
9) Will my retiree health insurance plan have coverage where I retire?
10) Do I have a family history of diseases/conditions that might affect me in retirement?
11) Will I need help with healthcare decisions from a family member who does not live close to me?
Contact Information for Medicare
MEDICARE
1 (800) 633-4227, (1-800-MEDICARE),
TTY – 1 (877) 486-2048
Medicare.gov
SOCIAL SECURITY
ADMINISTRATION
1 (800) 772-1213
TTY – 1 (800) 325-0778
SSA.gov
Schedule an Introductory Conversation
---